Building a Better Music Experience
Cyrus Audio is an internationally acclaimed, high-end audio brand based in Cambridgeshire, England.  We have been at the forefront of the audio scene for nearly 40 years. Having launched the original Cyrus One amplifier back in 1984, we quickly established ourselves as a company providing outstanding quality for the most discerning of music-lovers, and have been designing and manufacturing award winning audio products ever since. Cyrus is proud to be one of the few remaining independent British brands, with our range of integrated amps, CD players, power amps and power supplies continuing to be manufactured in the UK by our partners SMS Electronics.   
Our talented R&D team have been responsible for several industry firsts over the years, and it continues to push technological boundaries in pursuit of bringing a better music experience to our customers.  A key focus for us is to ensure that the emotional content of the music is captured, which is why listening to music on a Cyrus system is a truly engaging and uplifting experience.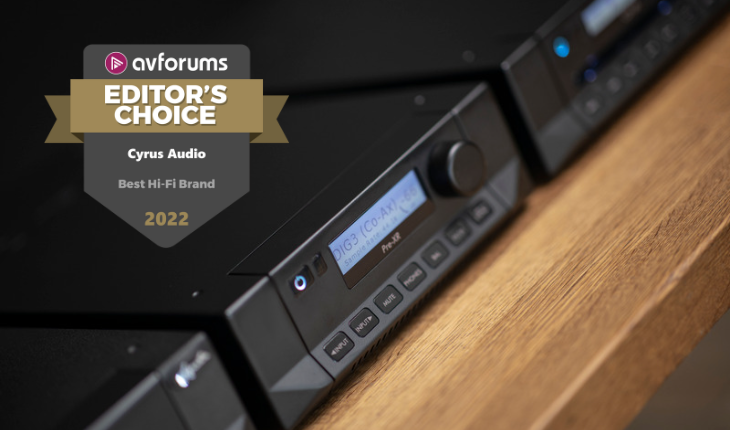 The aim of all Cyrus products is to reproduce the original performance as accurately as possible and connect the listener with the music. By applying class-leading engineering principles to the technical challenge of audio reproduction, all Cyrus equipment is capable of faithfully reproducing every micro-detail. It is this that allows Cyrus products to effectively step out of the way and allow the listener to just enjoy the music.
Nick Clarke - Managing Director
We are extremely proud of our status as an independent UK based manufacturer. Since 1984 our R&D team have been based at our head office in Huntingdon, Cambridgeshire, and up until 2019 we also built every single product in Huntingdon.
In early 2019, we took our partnership with SMS Electronics, who have been providing our PCB boards for over 20 years, to the next level. It was becoming difficult for Cyrus as a relatively small manufacturer to compete for components in the global market, so it was decided to move our entire manufacturing process from Huntingdon to SMS in Nottingham. This has since evolved further to include our inventory management and distribution.
This strong relationship with SMS, has put us in a very strong position to move forward into the future as a proud 'Made in Britain' member.
Cyrus is about experiences – musical experiences yes, but also emotional ones. Our customers appreciate the fidelity and refinement of our products, but they 'fall in love' with the connection we create to the music. It's a spine-tingling moment when you realise the difference and one which will stay with you a lifetime.
We love music – all of us – in fact it's pretty much a requirement of employment with Cyrus. We love to listen to it, talk about it and share it with each other – and with you. We don't judge, from classical to EDM, Jazz to country, good music is our passion and it all has the power to evoke that primal connection with a certain moment; a particular memory, and escape the here and now.
We are proud to be supporting our loyal customers, by servicing products that are up to 30 years old (sometimes older), which can include bringing them right up to date wherever possible. Using a modular design approach means that with our latest QXR upgrade card, we are able to transform the performance of older products through a simple upgrade, where most hi-fi manufacturers would be requiring you to replace your products.
To check if your Cyrus product is covered by our service team, please check here.
We have been running our experience tour with our UK retailers for a few years now. It is a great opportunity to come along and listen to our latest products, with the added bonus of being able to question one of the Cyrus team
Come along to one of our days or events to learn more about hi-fi and meet the team that makes all of this possible. From absolute beginners to seasoned audiophiles, there's something for everyone.
We are adding new events all the time, don't miss us visiting, by following us on Facebook.
When you have nearly 40 years of history behind you, we can guarantee that a fair few products have come and gone in that time. We have created a timeline showing every single product that has come off of the Cyrus production line and the year it was launched.