What is WEEE?
• The Waste Electrical and Electronic Equipment Regulations (2006 No. 3289) (WEEE) is a UK legislation designed to address the environmental impact of waste electrical and electronic equipment
• The regulations have been put in place to ensure that products are recycled using best available treatment, recovery and recycling techniques to ensure human health and high environmental protection
• Both Cyrus Audio and our customers can assist in recycling waste electrical and electronic equipment
• We cannot recycle items unless you return them, so our customers have an important role to play in helping us to recycle
• Cyrus Audio will undertake their responsibility as both a Producer and a Distributor to dispose of these goods in line with European legislation
Look out for this symbol: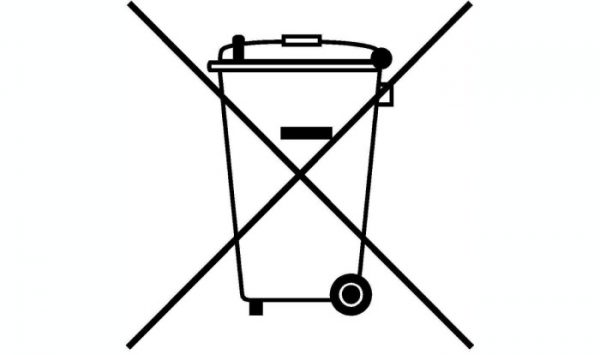 • If the symbol shown here is found on any of your goods, it means that the product is covered by the WEEE Regulations

How do I recycle my old products?
• When you have finished with a WEEE product, please do not put in your domestic waste bin, as it will not be recycled
• Please consult your local authority for information about recycling schemes in your area
• Cyrus Audio can support you to recycle your old products, please contact us on support@cyrusaudio.com
The RoHS 2 Directive
This statement certifies that all products manufactured and supplied by Cyrus Audio Ltd are fully RoHS compliant in accordance with EU RoHS Directives 2002/95/EC –2011/65/EU and the Council of 8 June 2011 directives, unless specified otherwise.
We hereby declare the following materials or substances are not contained therein (the material/substance is not found above the threshold level listed other than exemptions approved by RoHS). The restricted substances and their limits per the RoHS Directive 2011/65/EU Article 4, Annex II dated 8 June 2011 are as listed below:
MATERIAL PERCENTAGE BY WEIGHT
Pb – Lead 0.1% (1000ppm)
Hg – Mercury 0.1% (1000ppm)
Cr V1 – Hexavalent Chromium 0.1% (1000ppm)
PPB/PBDE – Polybrominated Biphenyls and Polybrominated Diphenyl -Ethers 0.1% (1000ppm)
Cd – Cadmium 0.01% (100ppm) of any homogenous material )
Cyrus Audio is fully committed to comply with the RoHS Directive.