i9-XR
The i9-XR is our leading integrated amplifier, that is feature rich and provides 2 x 91W into 6Ω. With both analogue and digital inputs, the i9-XR really is the complete answer regardless of your preferred listening source.
The i9-XR integrated amplifier performs consistently above its price bracket since it launched and has been receiving rave reviews from around the globe.
Every product in the XR Series has been developed from the ground up, with the i9-XR benefiting from our 2nd generation DAC QXR, which has had the reconstruction filters re-designed completely and the surrounding power supplies have also benefitted from clever design to dramatically lower noise and enhance dynamic range.
The result is a DAC that re-constructs the analogue signal with incredible accuracy and precision, allowing it to extract every nuance of musical information, revealing layers and depth, which will have you digging out those old favourites to hear them like never before.
The DAC input stage of the i9-XR features a new 2nd generation version of our award-winning QXR DAC, but with an all-new high-speed analogue buffer stage. Seven digital filter alignment options are user adjustable to suit the taste of the listener. Input options include USB audio (to 384k sample rate) and DSD to DSD256, 2 x SPDIF digital and 2 x optical digital inputs.
The i9-XR includes a port for the new PSU-XR power supply. Thirty years ago Cyrus broke new ground with the introduction of the PSX-R, the first-ever regulated power supply upgrade that automatically adapted to match perfectly the power requirements of any connected product. The PSU-XR raises the bar by sourcing no less than five independent regulated supplies in a single box. For the i9-XR a pair of these are assigned to provide ultra-smooth power for the preamplifier, and a second pair to provide a huge dynamic boost for the power amplifier.
Derived from the new high-end Pre-XR preamplifier, the i9-XR analogue preamp features relay input selection and a new high-performance gain stage. This short-path design makes the analogue preamplifier extremely transparent. With four analogue inputs and phono MM, the i9-XR will cover just about any system requirement for analogue connectivity
The wideband power amplifier of the i9-XR responds from DC to beyond 100kHz ensuring ruler-flat frequency response and keeping any undesirable phase shifts out of the audio band. With a generous, over-specified power supply the i9-XR power amplifier is very capable of reproducing the scale and drama of the musical performance.
Inheriting many design features of the award-winning Phono Signature, the phono stage in the i9-XR performs at a level way above its class. Featuring low background noise and high dynamic range, the phono stage is a perfect complement for a quality vinyl turntable source.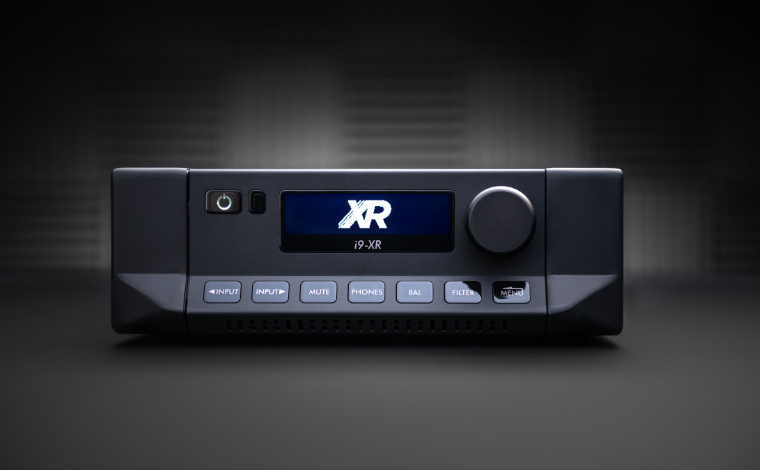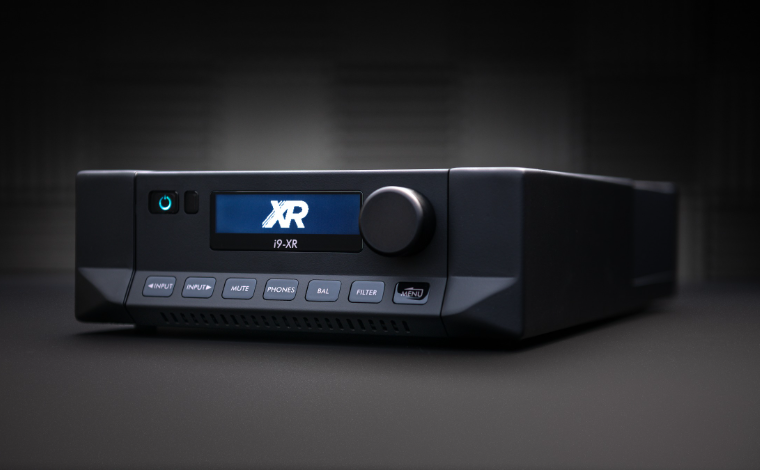 Reviews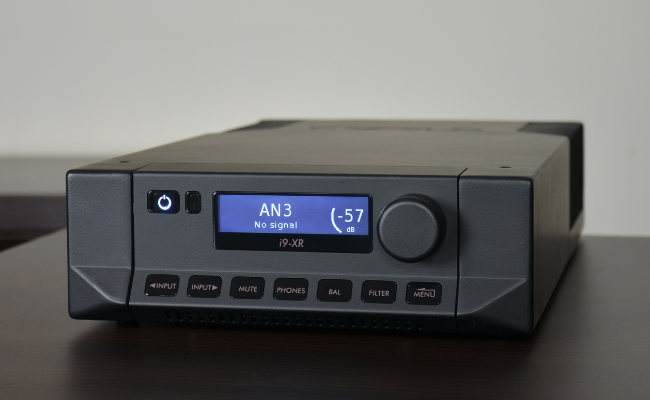 Downloads