CD8X
The CD8x incorporates new technology that provides outstanding dynamics, rhythm (timing) and pin sharp resolution, yet can reproduce the soaring beauty of the most sophisticated aria. Internally the revised power supply design features twin, custom made, transformers each feeding individual highly regulated power supplies which in turn feed the 11 separate sections of the player.
The CD8X player is designed to allow our customers to advance further up the performance ladder of the Cyrus range. The "X" signifies that this model should be considered to sit between the 8 series model range and the X series.
The CD 8X's outstanding performance can be expanded by adding a Cyrus PSX-R power supply, which will further enhance audio resolution. The 8X has also been designed to operate as a CD transport when used together with the DAC X or XP models from the X series.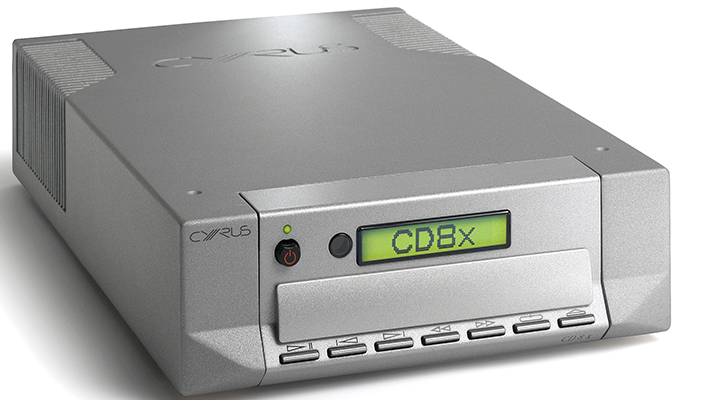 Specification
Signal to noise ratio – 110dBA
THD – <0.002% at 1kHz
Clock Jitter – <100pS
Output – Optical SPDIF
Output - Coaxial SPDIF
Output - Twin analogue
Weight – 3.1Kgs
Dimensions – H78 x W215 x D360mm