CLS50
The CLS50 is a stand mounted speaker of only 8.5 litres designed for the growing need for a small high performance speaker to partner our top quality Cyrus systems.
The 1" silk dome tweeter achieves high linearity and low hysteresis due to an unusually large surround. The surround acts as a second radiating element in addition to the dome. Careful optimisation of the moving structure and its faceplate loading has allowed exceptional control of the drivers directional characteristics. The result is excellent integration between the two drivers. Low viscosity ferro-fluid is used to increase the power handling while preserving micro detailing and stereo focus.
The 5" bass unit incorporates a number of technologies combining to provide extremely high performance for the size of the driver. A specially shaped termination to the cone controls resonance allowing natural voicing even under high power. The vented magnet and coil former reduces compression and improves resolution. An advanced polymer chassis material stops "ringing" in the basket of the driver. High specification components, the hidden benefit Cyrus specifies unusually close tolerances (5%) for all of our drive units and crossover components. We also test every pair of HF drivers for matching Left/Right before assembly. This means that unlike most speaker manufacturers we produce fully matched loudspeakers. It is this attention to detail that ensures consistency and provides confidence to the consumer that what they purchase performs as the design team intended and not a mass-produced approximation of the original idea.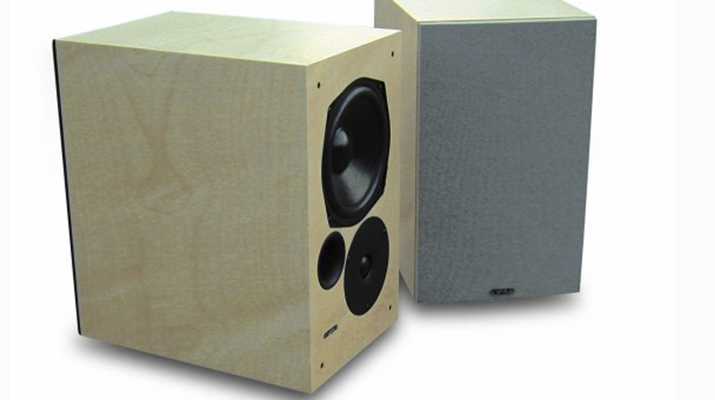 Specification
Frequency Response – 50Hz to 20kHz
Sensitivity – SPL/m/2.83V 86dB
Cross-Over Frequency – 2.5kHz
Nominal Impedance – 8 Ohms
Recommended Amplifier – 40-100 W/Ch
Weight (per speaker) - 5.8Kg
Cabinet Dimensions – H295 x W180 x D295mm
Downloads