dAD3
The Cyrus dAD3 follows the lead of our world class Discmaster/Dacmaster two box player, sharing many of its advanced techniques and benefiting directly from Cyrus's ten years experience in CD technology. The quality lightweight die-cast enclosure of Cyrus dAD3 has a myriad of advantages both electrically and mechanically. The non-resonant nature of the alloy minimises microphonic effects, while its non-ferrous composition provides an effective shield from external electromagnetic disturbances. This also eliminates coupling of the power transformer stray magnetic fields to the sensitive audio circuitry.
dAD3's 18 bit Digital to Analogue conversion module achieves well over 100 dB true dynamic range with negligible distortion. Handed down from Dacmaster's development this implementation results in superior resolution of the low-level signals that in turn enables the system to reproduce the subtle nuances of the music and the atmosphere of the recording venue accurately.
The high stability, low jitter system clock system specifically developed for the Cyrus dAD3 is featured to ensure that low level information is not masked by time related distortion artefacts. Jitter related aberrations produce a complex type of anharmonics distortion that results in smearing and loss of clarity in the mid-range. Extensive inter-stage Power supply decoupling together with star-earthing techniques are responsible for isolating the sensitive analogue stages from high-speed digital circuits. The net result of this measure is the total absence of Power supply imprint onto the signal lines that can account for loss of coherent musical timing.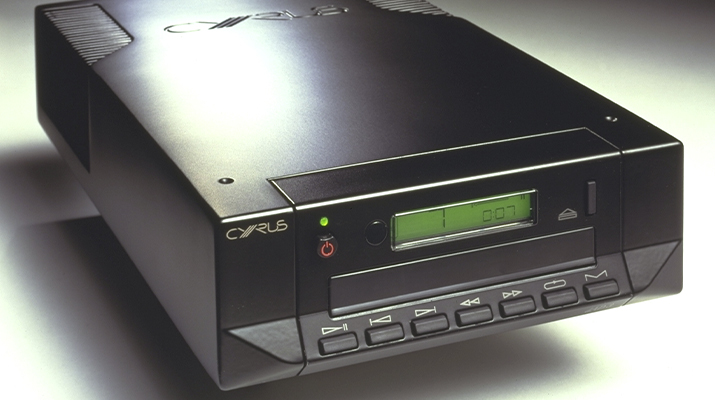 Specification
Freq Resp – 20Hz-20kHz
THD – <0.008%
S/N ratio – 100dBA
Clock Jitter – <100pS
Outputs – Stereo audio
Outputs – optical TOSLink
Weight – 3.5 Kg
Dimensions – H78 x W215 x D360mm
Downloads