dAD7
The Cyrus dAD7 followed the lead of our world class Discmaster/Dacmaster two box player, sharing many of its advanced techniques and benefiting directly from Cyrus's over ten years experience in CD technology. It was a conscious decision to use multi-bit technology as opposed to low-bit DACs as a result of an involved subjective and objective evaluation process that took over three years of research to complete.
The dAD7's 18 bit Digital to Analogue conversion module running at 8 times base sample rate achieves well over 100 dB true dynamic range with negligible distortion. Handed down from Dacmaster's development this implementation results in superior resolution of the low-level signals that in turn enables the system to reproduce the subtle nuances of the music and the atmosphere of the recording venue accurately.
The high stability, low jitter system clock module originally developed for the Cyrus Discmaster is featured in the dAD7 to ensure that low level information is not masked by time related distortion artefacts. Jitter related aberrations produce a complex type of harmonic distortion that results in smearing and loss of clarity in the mid-range.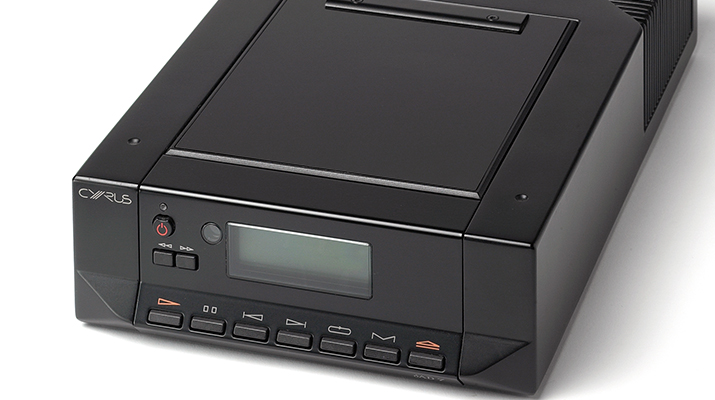 Specification
Freq Resp – 20Hz-20kHz
THD – <0.007%
S/n ratio – 106dBA
Clock Jitter – <100pS
Outputs – Stereo audio
Outputs – Coaxial SPDIF
Weight – 3.5 Kg
Dimensions – H78 x W215 x D360mm
Height (dust cover open) – 230mm