Pre X
The Pre X is a specially developed control unit to partner our range of matching mono and stereo power amps. Featuring a huge power supply, finely tuned power regulation stages and our most detailed circuit tuning, the Pre X manages to combine outstanding performance with simple intuitive operation. Some of the more advanced features are hidden from immediate view. These include our intuitive speed sensing volume knob, individual input sensitivity and a high quality headphone circuit that allows you to leave your headphones permanently connected. This is useful if, like many owners, you want to listen at night, relaxing in a favourite chair.
A no-compromise development process and access to fine quality (not to say expensive) components allowed the Cyrus tuning panel to open up the frequency response. This expands the preamp's ability to recreate a large sense of scale and ambience, for the most effective system performance to date. Pre X can be further improved by adding a PSX-R to provide a quiet, smooth, regulated power feed to its sensitive circuitry.
At the heart of the Pre X preamplifier is a new design based around an over-specified power supply with a custom designed 107VA toroidal power transformer and selected reservoir capacitors. The preamplifier electronics are fully solid-state, avoiding any problems of mechanical contact degradation and feature a contactless input switch and a digitally controlled precision volume control. The control system provides full AV system integration with a Cyrus surround decoder such as the AV8.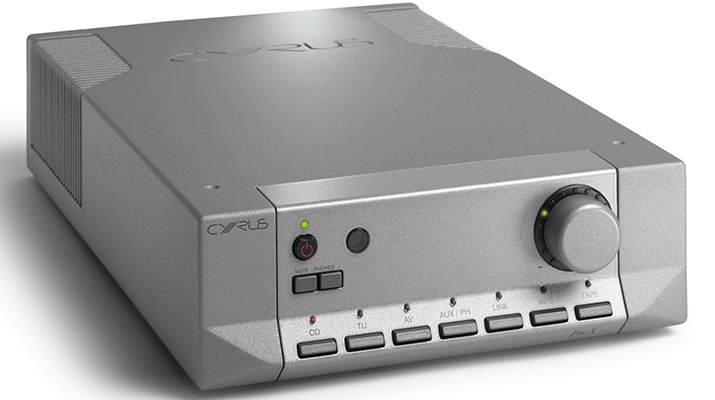 Specification
Line inputs – 6 + Tape monitor
2 x Preamp-out
Tape-out
Headphone Output
Distortion – 0.003%
Freq Resp – -3dB
S/N ratio – 105dB
Weight – 3.7kg
Dimensions – H73 x W215 x D360mm