Quattro
The Quattro integrates 4 functions within one superb Cyrus die-cast alloy chassis. You could begin your Cyrus system by specifying a Quattro with one of our auto start power amps and you have a superb Cyrus quality CD system, just by adding speakers you could even hide the power amp away.
If you had also liked your Quattro to offer the latest RDS FM radio then you were able to specify the plug-in radio card and have full remote control CD and radio from your Quattro. Your Quattro could have even provide top quality music throughout your home via a further add-in card that could provide a state-of-the-art multiroom system.
Our radio remote control system even removed the need for ugly control panels in distant rooms by employing the latest digital control technology.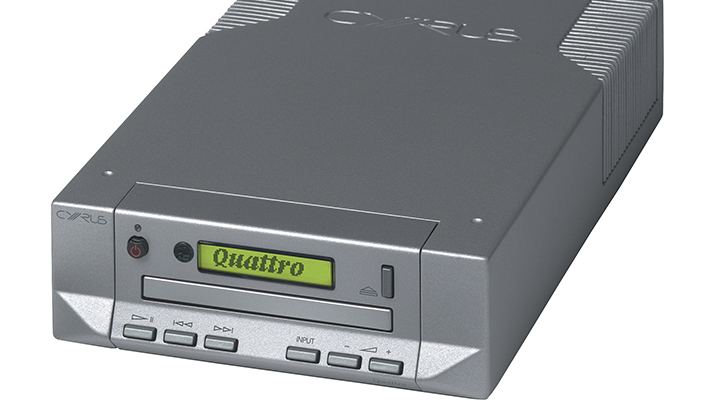 Specification
Output voltage (pre-out) – 242mV
Output voltage (CD direct) – 2.0V
Freq Resp – 20Hz-20kHz
Channel Separation – >105dB
THD (CD, -10dB) – 0.005%
THD (Aux input) – 0.0025%
Inputs – Aux, Tape
Output – Pre-amp, Headphone
Output – CD direct, Tape
Weight – 3.2 Kg
Dimensions – H78 x W215 x D360mm