Stereo 200
Those in the know about audiophile components recognise quality when they hear it. The Cyrus Stereo 200 is a rare beast indeed – lauded by many as one of the finest power amplifiers of its generation, the Stereo 200 is remarkable in its poise, absolute grip and astonishing dynamic range. Based on our in-house developed third generation Hybrid Class-D amplification, it is efficiently commanding, yet gloriously musical.
You have to hear this amplifier to believe it.
Using the Cyrus Class D hybrid technology we are able to produce a high powered stereo amplifier in a small box without any cooling issues or compromises in the audio quality. This high efficiency design ensures nearly all the power supply energy is used for the amplifier output rather than wasted as heat. Using this technology (even with the large power outputs) there is no need for cooling fans in the box. Efficiency and damping factor are further improved by the unit harvesting the energy used to stop the speaker cone moving and placing it back into its power supply reservoir.
Each time the amplifier is powered up, the SID (Loudspeaker Impedance Detection System) interrogates the speaker load and adjusts the amplifier to provide correctly balanced and smooth high frequencies. This has proved to be a highly successful method of accurately aligning the class D output devices. When the unit is mains cycled, an assessment is made of the loudspeaker load at high frequencies. There is an adjustment made to the frequency response of the amplifier output to correct for differences when driving different load impedances
From full standby the unit can be made to switch on with any signal input above -55dB. After being on, if there is no signal above -55dB into the unit for 10 minutes, the unit will go back into standby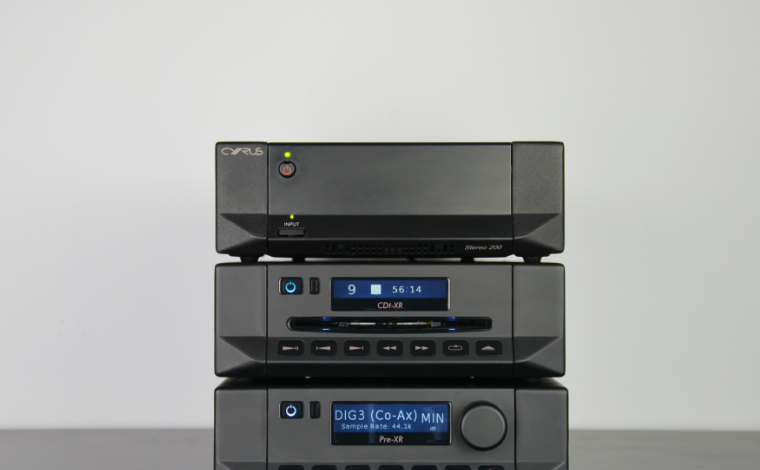 Reviews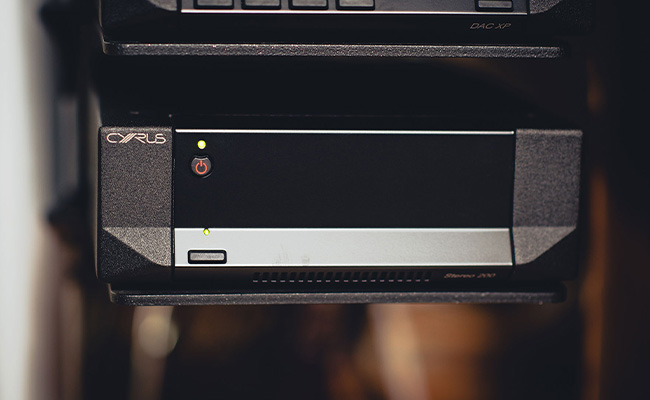 Audiotechnique (Chinese)
"Little box; Big wisdom […] The CYRUS XR system is incredibly detailed and transparent with the source material, allowing for the reproduction of huge soundscapes and unearths the most minute musical emotion. Considering its strong implementation of hi-res digital support, as well a CD transport designed and manufactured in-house, this CD transport and DAC-Pre and amplifier have few direct competitors in this size. If you're a "musical presentation"-heavy audiophile on the prowl for the ultimate small-box solution, CYRUS XR system could be just what you're looking for."
Get The Full Review
hifi.nl (Dutch)
"The combination of the new Classic PRE with the Stereo 200 marries flexibility with a surprising amount of power, so that you can go in many directions with these two from Cyrus Audio. It also makes for a more expensive system, which nevertheless delivers the promised high-end performance."
Read Full Review
Downloads