ONE amplifier
Breath-taking audio from a single box integrated amplifier. Compact, yet boasting an incredible audio specification. Send Bluetooth from your phone, directly connect a record player, or plug in Google's Chromecast audio for CD quality streamed music. It also has sound for pound, one of the best headphone amplifiers money can buy. ONE is the standard by which others are measured.
Simplicity and integration are core to this product. As well as being app controllable, we've built in a high-quality Bluetooth receiver, so users can send music from their phones, and a 'phono stage' so users can directly connect a turntable. The powerful 100 watt stereo amplifier section uses our in-house designed 'hybrid Class-D engine' – one of the most impressive amplifier designs of recent years.
2 x 100W gives class-leading power output that will drive most loudspeakers regardless of their size. All that power enables Cyrus ONE HD to present your music with a huge dynamic range, giving 3D detail and bags of energy without the need to buy big, bulky, inefficient amplifier boxes.
aptX® HD compatible Bluetooth enables you to stream better than CD quality music from your phone/tablet or computer via a wireless Bluetooth connection, providing maximum flexibility without the need for a home network or any complicated set up. This allows everyone in the family to enjoy their music from their portable devices quickly and easily.
Cyrus ONE HD features a built-in phono stage that is compatible with all Moving Magnet cartridges and requires no adjustment or extra set up, enabling you to play all your favourite vinyl from most turntables.
SID – Speaker Impedance Detection automatically matches the amplifier's output response to the electrical load of the loudspeakers. This means that matching Cyrus ONE HD to any brand of loudspeaker has suddenly been made so much easier.
Uniquely, when headphones are connected, the large toroidal transformer is switched to power just the headphone section. These huge reserves of power result in a high power, high voltage class AB headphone amplifier that will drive almost all headphones with ease. The resulting musical performance is on a par with most standalone headphone amplifiers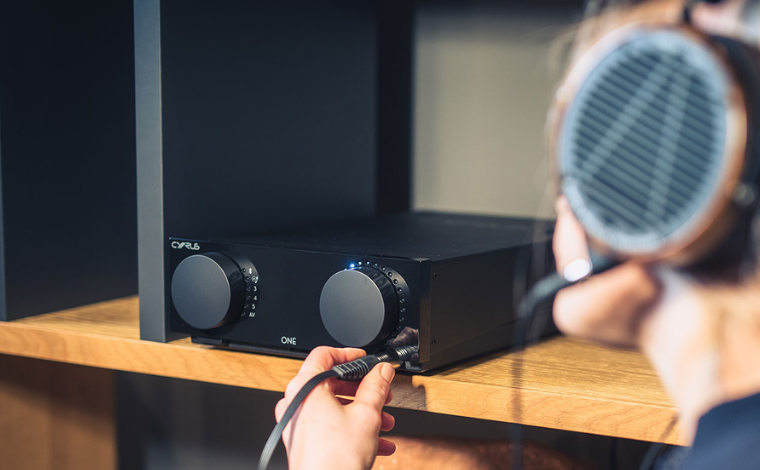 Downloads